Simple PHP application: Deployment
First Deployment
It is now time to deploy our app to the server.
Output
We should no be able to access the site at http://project.example: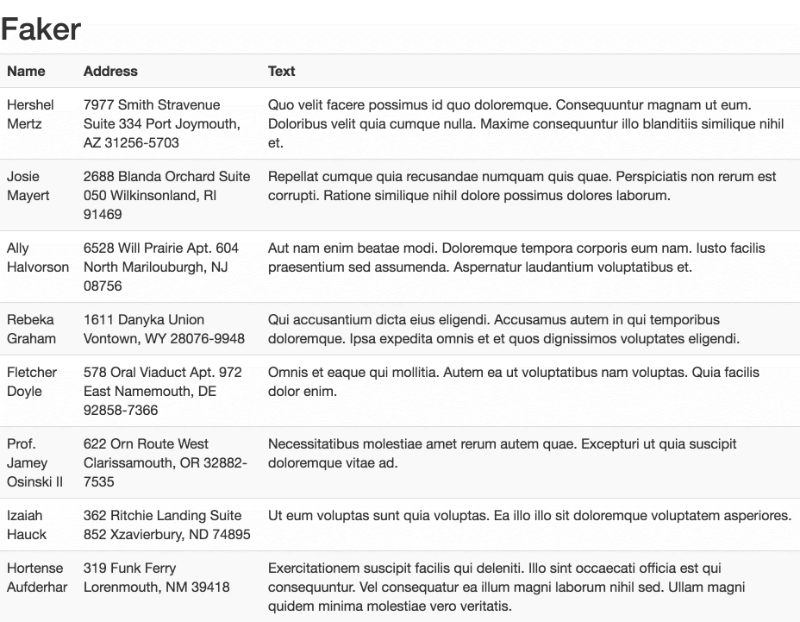 Please bear in mind that we always run composer locally. If you change your composer.json file or remove the vendor folder than the deployment will be halted.
Usually there is a built job on a Continous Delivery Server like Jenkins that will run composer outside of Capistrano once, but in our case we want to be sure that all our Composer dependencies are being met.
Automate composer update
You can add these lines of code either to your deploy.rb or deploy/dev.rb to install all packages for PHP.
Clearing OPcache
We want to make sure that our app will be fully reloaded after deployment. In order to get this running we will automatically upload a PHP file and call it. This will empty the OpCache of PHP.
Configuration
In our sample application the document_root is the web folder. That means we have to configure our task accordingly so it uploads the clear cache file to location it can reach with curl.
In our deploy.rb we add the following line:
Run manually
Output
As you can see above, the uploaded file will be removed immediately.
Run automatically
In our deploy.rb we add the following lines: